Department of Industrial Art, KNUST Launches Graduate Exhibition and Fashion Show - 2018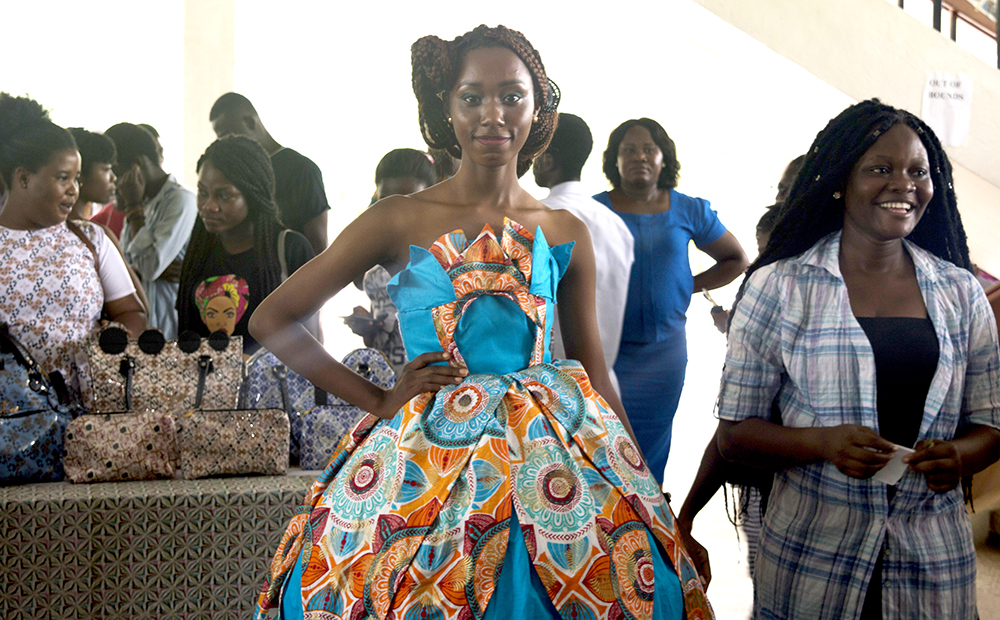 The Department of Industrial Art of the College of Art and Built Environment of the Kwame Nkrumah University of Science and Technology (KNUST) has launched this year's Graduate Exhibition and Fashion Show. The event which is the third edition is aimed at providing students with hands-on competencies in collection, development and promotion while connecting students with industry recruiters so as to bridge the gap between graduate and employment.
Launching the exhibition, Dr. Edwin Bodjawah, Dean of the Faculty of Art, said the exhibitions are also to showcase the works of the Department particularly those of students to the general public and the media to ensure patronage of the works. The works exhibited include metal producs, jewellery, interior wear, furniture, decorative pieces, ceramics, textiles, garments, footwear and multimedia productions from the Department of Communication Design. Dr. Bodjawah used the occasion to call for more appreciation and support for the Arts as they are equally important to the development of the Country.
The week-long exhibition is open to the general public from 8 a. m. to 5 p. m. daily at the Great Hall and it ended on 11th May, 2018. The event was climaxed with a fashion and a runway show on Saturday, 12th May, 2018.